Happiness at Work Expert, TEDx Speaker, Workshop Leader
As a Happiness at Work Expert, I support teams to create a positive work environment which translates to better productivity and performance. ➡️ MAIN EXPERTISE…
Expertise:
Happiness at Work
Positive Leadership
Positive Psychology
Contact me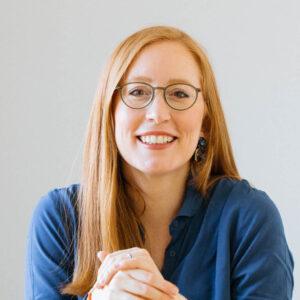 Setting teams and first-time leaders up for success!
As a consultant for team and organisational development and founder of The Globe Team, Katrin Grunwald accompanies clients in team development activities, coaching of first-time leaders and…
Expertise:
Team development
First-time leadership
International teams
Contact me
Supercharging creativity and innovation
Make Happy celebrates creativity and innovation! I love challenging ideas, stretching imagination and taking risks. Make Happy exists on the belief that organisations ultimately hold…
Expertise:
creativity
entrepreneurship
innovation
Contact me
Accelerator & startup coach, speaker, MC & Story-teller. I have essentially spent the last 10+ years supporting, advising, coaching, challenging and allowing innovators and entrepreneurs…
Contact me
Mental Wellbeing Strategist and Communication Trainer
Passionate about prevention through the power of education, I offer mental wellbeing strategy guidance to organizations. How? With mental wellbeing workshops and communication trainings. I'm…
Expertise:
Mental Wellbeing
Communication
Assertiveness Coaching
Contact me
Systemic Leadership and Team Coach
As an ICF-certified coach, I specialize in aiding ambitious leaders and their teams of SMEs to push forward and succeed in today's VUCA world. In my…
Expertise:
Leadership
Reinvention
Team
Contact me
Experienced Facilitator, Agile Coach
Passionate about bringing people together to share ideas, uncover insights, and create a future we desire. I enjoy delivering, designing, and finding purposeful team &…
Expertise:
Agile
Leadership
People Management
Contact me
Multilingual Coach/Consultant/Facilitator/Marathon-runner
I am Andreas, a mentally agile, curious & values-driven HR/L&D/People Leader, marathon-runner & consultant with experience in operating at strategic & operational level in a…
Expertise:
Leadership
Intercultural Communication
Consulting
Contact me
Corporate Trainer, Author, Coach , Keynote speaker. Tedx Speaker and specialist in resilent and agile cultures.
I am passionate about humans and their impact in the workplace and that is why I founded HumanForce, a consultancy that supports companies to build…
Expertise:
leadership
health
emotional intelligence
Contact me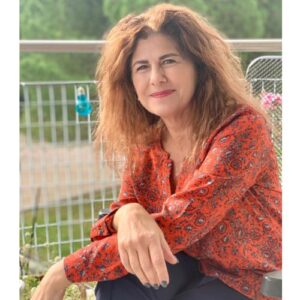 Experienced Leadership Coach, Workshop facilitator, D&I
Your Business Coach/ Mentor/Facilitator and Trainer After a solid 32 years corporate life, I followed my passion of coaching, facilitating workshops and training Professioals&Leaders, empowering…
Expertise:
Leadership
Business Coach
Facilitator
Contact me
Strategy and Innovation Consultant, Trainer and Facilitator
I am a change enthusiast who focuses on empowering leaders to tap into the full potential of their teams. Whether in Design Sprint, with OKR,…
Expertise:
Innovation & Business Strategy
Team Development & Leadership Training
Agile Methods inkl. LEGO® SERIOUS Play®
Contact me
Lego Serious Play (LSP) can be used to analyse and align strategy. The Lego Serious…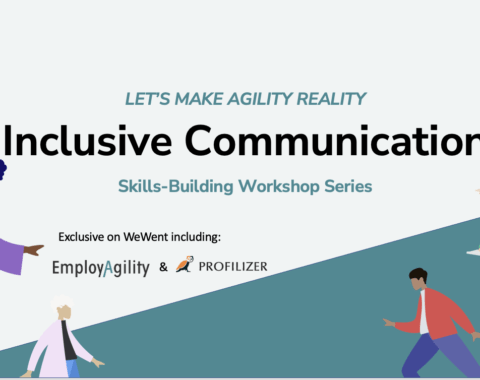 Successful agile collaboration needs an inclusive working environment in which diverse ideas are embraced and…
The Social Business workshop utilises the Social Business canvas. This tool is a version of…
This session focus on increasing the team awareness of DE&I beyond biases and diversity. It's…
Most of us tend to take care of their happiness in their private lives but…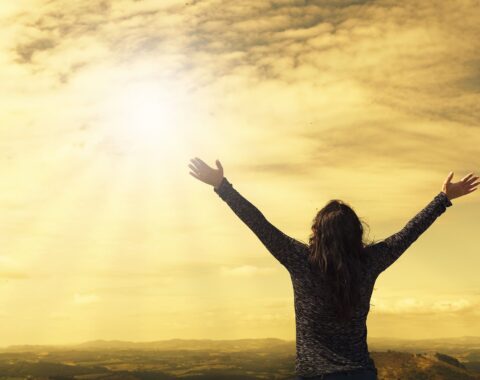 In this webinar participants discover why lifelong employability is something we should all be doing…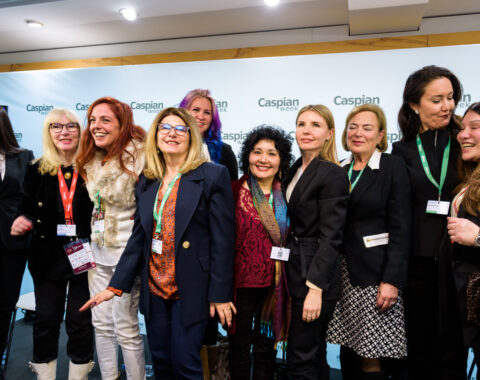 Women need sometimes more mental and strategic support to raise their hand to move to…
According to Forbes, reinvention is the skill to teach our children. But, what about us?…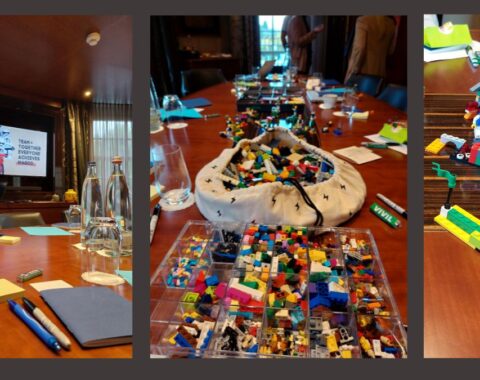 Building and maintaining a strong, healthy team requires a lot of dedication. The task becomes…