Corporate Trainer, Author, Coach , Keynote speaker. Tedx Speaker and specialist in resilent and agile cultures.
I am passionate about humans and their impact in the workplace and that is why I founded HumanForce, a consultancy that supports companies to build…
Expertise:
leadership
health
emotional intelligence
Contact me
Personal and organisational development go hand-in-hand!
Enthusiastic coach, trainer, mentor and facilitator with a holistic approach to people & organisational development. Leading Yourself Step into your most resilient and resourceful self…
Expertise:
Self-Leadership
Career Transition
Team Culture
Contact me
Connecting Teams and Bringing innovation to life
A Design Thinker, passionate about Innovation, AI, Product Design and Digital Transformation. Connecting the dots to make innovation happen!  With a proven track record in…
Expertise:
innovation
product and service design
design thinking
Contact me
Strategy and Innovation Consultant, Trainer and Facilitator
I am a change enthusiast who focuses on empowering leaders to tap into the full potential of their teams. Whether in Design Sprint, with OKR,…
Expertise:
Innovation & Business Strategy
Team Development & Leadership Training
Agile Methods inkl. LEGO® SERIOUS Play®
Contact me
Experienced Facilitator, Agile Coach
Passionate about bringing people together to share ideas, uncover insights, and create a future we desire. I enjoy delivering, designing, and finding purposeful team &…
Expertise:
Agile
Leadership
People Management
Contact me
Connecting the dots through facilitation
Andreia is passionate about connecting the dots between Strategy and Leadership, she supports companies, teams and individuals on improving collaboration. Andreia brings more than 22…
Expertise:
Strategic Leadership
Culture
Contact me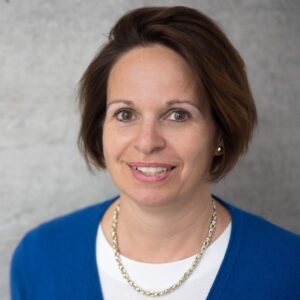 Executive Coach, Mentor & Consultant | Leader & people developer committed to helping individuals & teams thrive through change and maximize potential | Passionate about Diversity & Inclusion
Blending the best of my background to serve you. I am a leadership and transition coach, mentor, and consultant. My work blends 30+ years of…
Expertise:
Leadership
Career Transitions
Change Management
Contact me
Systemic Leadership and Team Coach
As an ICF-certified coach, I specialize in aiding ambitious leaders and their teams of SMEs to push forward and succeed in today's VUCA world. In my…
Expertise:
Leadership
Reinvention
Team
Contact me
Accelerator & startup coach, speaker, MC & Story-teller. I have essentially spent the last 10+ years supporting, advising, coaching, challenging and allowing innovators and entrepreneurs…
Contact me
Multilingual Coach/Consultant/Facilitator/Marathon-runner
I am Andreas, a mentally agile, curious & values-driven HR/L&D/People Leader, marathon-runner & consultant with experience in operating at strategic & operational level in a…
Expertise:
Leadership
Intercultural Communication
Consulting
Contact me
Hi I am Bilge and I am a "Shaker". I am one of the founders of Shake up the Workplace! and CEO of WeWent.com. After…
Expertise:
Innovation
Hybrid Work
Contact me
Career & Leadership certified Coach and Trainer, Personal Branding Strategist ¦ Career Reinvention, Evolution & Ethical Leadership
As a Certified Professional Co-Active Coach and Personal Branding Strategist I am active in the fields of leadership, personal branding and career development since more…
Expertise:
Career Dev
Leadersip
Interpersonal skills
Contact me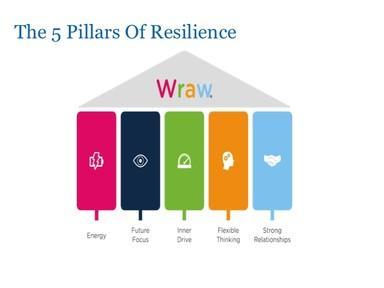 WRAW (Workplace Resilience and Wellbeing) is the world's first psychometric measure of resilience and its…

Is your work busier than ever, a frantic rush juggling meetings, emails, texts, and tasks?…
Half-Day, experienced-based Leadership Training to develop Facilitation Skills that you can start using right away.…
PowerPoint Karaoke (also called PowerPoint roulette or battle-decks) is an improvisation game where a person…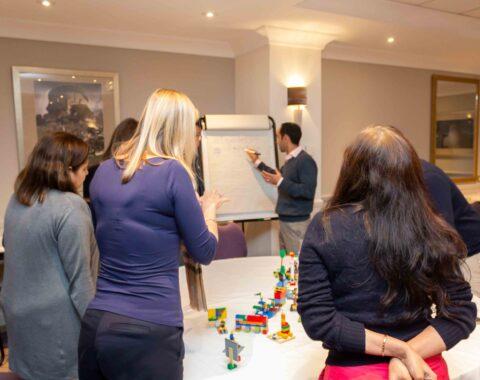 Lego Serious Play (LSP) can be used to generate new ideas and come up with…
FUN (FuckUp Nights) is a global movement and event series that shares stories of professional…
Hiring is one of the most important things we do. Daniela shares insights on how…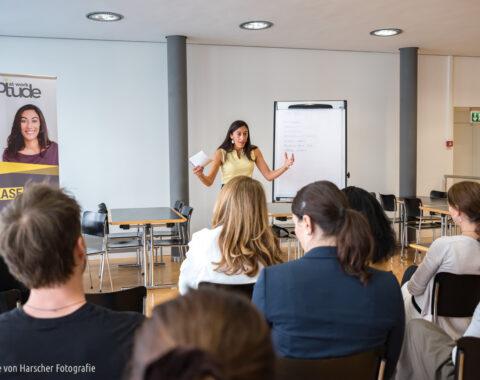 Most of us tend to take care of their happiness in their private lives but…

Did you know that 82% of leaders fail in new positions because they didn't build…