Featured

Verified

WeWent PRO
Executive Coach, Mentor & Consultant
Contact me
Executive Coach and Keynote Speaker
Daniela Landherr is the former Head of Talent Engagement at Google, now executive coach, who inspires leaders to transform their work culture amplifying psychological safety…
Expertise:
Psychological Safety
Leadership
Culture
Contact me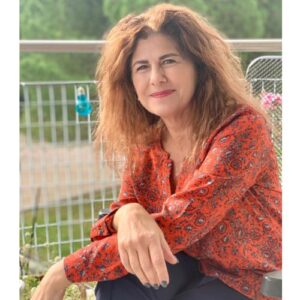 Featured

Verified

WeWent PRO
Experienced Leadership Coach, Workshop facilitator, D&I
Your Business Coach/ Mentor/Facilitator and Trainer After a solid 32 years corporate life, I followed my passion of coaching, facilitating workshops and training Professioals&Leaders, empowering…
Expertise:
Leadership
Business Coach
Facilitator
Contact me
Career & Leadership certified Coach and Trainer, Personal Branding Strategist ¦ Career Reinvention, Evolution & Ethical Leadership
As a Certified Professional Co-Active Coach and Personal Branding Strategist I am active in the fields of leadership, personal branding and career development since more…
Expertise:
Career Dev
Leadersip
Interpersonal skills
Contact me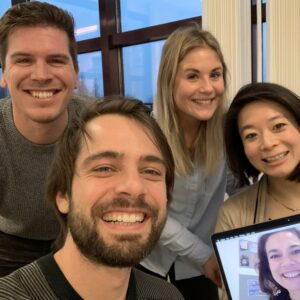 We help employees and teams experiment towards their ideal experience of work.
At Prototype You we build human-centric organisations that give their people freedom, trust and mandate to shape their work experience themselves. Organisations that dare to…
Expertise:
peer-to-peer learning journeys
work design
career design
Contact me
Corporate Trainer, Coach , Keynote speaker. Tedx Speaker and specialist in resilent and agile cultures.
I am passionate about humans and their impact in the workplace and that is why I founded HumanForce, a consultancy that supports companies to build…
Expertise:
leadership
health
emotional intelligence
Contact me
Experience inclusion and team engagement and communication consultant and facilitator
I make connections so that change can happen. I help professionals and entrepreneurs lead with empathy and inclusion to create engagement and eliminate team drama.…
Expertise:
Inclusion
Crosscultural communication
Leadership
Contact me
Personal and organisational development go hand-in-hand!
Enthusiastic coach, trainer, mentor and facilitator with a holistic approach to people & organisational development. Leading Yourself Step into your most resilient and resourceful self…
Expertise:
Self-Leadership
Career Transition
Team Culture
Contact me
I am a change enthusiast who resists having only one profession. After years in corporate roles, I now work as a facilitator, strategist, lecturer, and…
Expertise:
Business Strategy
Team Development
Agile Methods: Design Sprints | LEGO® SERIOUS PLAY® | Liberating Structures
Contact me
Boosting agile transformation: unlearn, rethink and rebuild together!
Patrycja Pielaszek is a forward-thinking innovation leader and entrepreneur with an extensive track record in communications and digital strategies as well as a broad experience in…
Expertise:
Transformation
Innovation
New Work
Contact me
Featured

Verified

WeWent PRO
Upskilling people leaders to drive EmployAGILITY
The key to business agility is the ability of the people in the business to adapt to changing circumstances.  Ask yourself this: Do the leaders,…
Expertise:
EmployAGILITY
Inclusive Leadership
Agility
Contact me