Accelerator & startup coach, speaker, MC & Story-teller. I have essentially spent the last 10+ years supporting, advising, coaching, challenging and allowing innovators and entrepreneurs…
Contact me
Career & Leadership certified Coach and Trainer, Personal Branding Strategist ¦ Career Reinvention, Evolution & Ethical Leadership
As a Certified Professional Co-Active Coach and Personal Branding Strategist I am active in the fields of leadership, personal branding and career development since more…
Expertise:
Career Dev
Leadersip
Interpersonal skills
Contact me
Boosting agile transformation: unlearn, rethink and rebuild together!
Patrycja Pielaszek is a forward-thinking innovation leader and entrepreneur with an extensive track record in communications and digital strategies as well as a broad experience in…
Expertise:
Transformation
Innovation
New Work
Contact me
Experience inclusion and team engagement and communication consultant and facilitator
I make connections so that change can happen. I help professionals and entrepreneurs lead with empathy and inclusion to create engagement and eliminate team drama.…
Expertise:
Diversity and Inclusion
Leadership Coaching
Cross Cultural Communication
Contact me
Happiness at Work Expert, TEDx Speaker, Workshop Leader
As a Happiness at Work Expert, I support teams to create a positive work environment which translates to better productivity and performance. ➡️ MAIN EXPERTISE…
Expertise:
Happiness at Work
Positive Leadership
Positive Psychology
Contact me
Hybrid Work & Employee Experience Expert
Co-creative change catalyst - helping individuals, organizations and eco-systems evolve with technology & new organizational approaches.
Expertise:
Hybrid Workplace
Organizational Development
Leadership
Contact me
Supercharging creativity and innovation
Make Happy celebrates creativity and innovation! I love challenging ideas, stretching imagination and taking risks. Make Happy exists on the belief that organisations ultimately hold…
Expertise:
creativity
entrepreneurship
innovation
Contact me
Hi I am Bilge and I am a "Shaker". I am one of the founders of Shake up the Workplace! and CEO of WeWent.com. After…
Expertise:
Innovation
Hybrid Work
Contact me
Multilingual Coach/Consultant/Facilitator/Marathon-runner
I am Andreas, a mentally agile, curious & values-driven HR/L&D/People Leader, marathon-runner & consultant with experience in operating at strategic & operational level in a…
Expertise:
Leadership
Intercultural Communication
Consulting
Contact me
Systemic Leadership and Team Coach
As an ICF-certified coach, I specialize in aiding ambitious leaders and their teams of SMEs to push forward and succeed in today's VUCA world. In my…
Expertise:
Leadership
Reinvention
Team
Contact me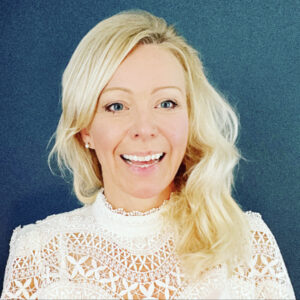 With a passion for brain health and cognitive performance optimisation, I strive to inspire positive change at individual, organisational and societal level. As the Founder…
Expertise:
Applied Neuroscience
Wellbeing
Change Management
Contact me