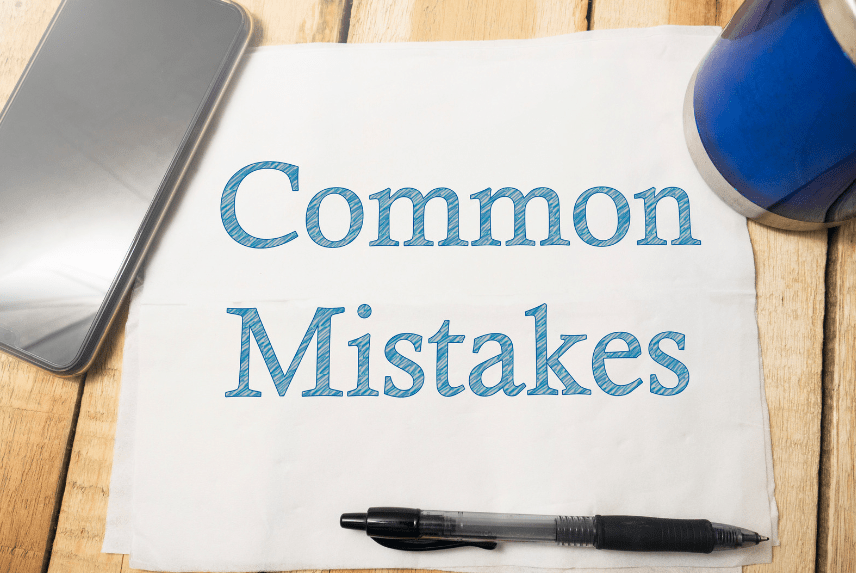 Marketing yourself as an L&D expert can be tough. The very first thing you must do before getting started is to market yourself online. What most L&D experts don't realize is that branding yourself as an expert will help others recognize your value more easily.
Have you ever wondered how to sell your expertise? L&D freelancers/experts tend to make common mistakes when marketing themselves. It's not enough to know the industry inside and out. You also have to communicate it well.
Here are some of the most common mistakes that L&D freelancers make when marketing themselves. Read below for some tips on how to avoid making the same mistakes as others.
1 – Lack of Focus on Potential Customers' Needs
When posting your product or service, you need to understand your ideal client's problems and teach them how to solve them in a fun way. Selling your product or service is not the most important thing. Potential buyers don't know about you yet, and you need to educate them about your offer. You need to create an environment where they want what you have to offer. Everyone else is selling products or services. So if you want to be unique and different, give your potential customers what they really want and need.
Use humour and educational content in order to entertain people and teach them how solving their problems will make life easier for them. No one likes to be sold on something that doesn't solve their problems or clear up their confusion.
2 – Lack of Consistency
Social media is about being creative and consistent. It is not enough to just post once a month, you need to be active on social media, especially when launching a product. The more replies, shares, likes, and comments from users the more it is worth it for your brand!
Social media algorithms value consistency. You cannot expect to grow when you are not active on the platforms. The more you use and engage with them the more you will grow. And this takes work and thought to maximize your reach on all social media platforms. Remember don't post and ghost! Engage with your audience at least 30 minutes before and 30 minutes after your post to make sure you reach your ideal audience and build trust by interacting with other accounts in your niche.
If you want to thrive online, you need to get out of your comfort zone. People are now looking for more authenticity when buying from a business. So show behind the scene photos, show your face, and share your journey and struggles with your followers. People are going to be able to relate and connect better with you and your brand.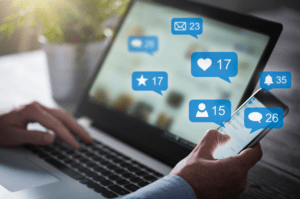 3- Tackling marketing alone
Most L&D experts try to tackle marketing alone, and this can be scary. You may not have all the knowledge you need and you might feel like you're just guessing when it comes to the best ways to market yourself and your content.
This is why we recommend starting to network with people that do the same as you and see it as connecting with colleagues whether it be virtually or face-to-face. This will allow you to feel a great sense of community within your niche. It is also a great way to support each other and collaborate with people. Whether it be regular face-to-face meetings or online meetings- you will be able to have access to collective knowledge and be continuously learning from each other. This is exactly what we do at WeWent.com. And another reason why we are proudly partnered with Butter and Miro is so you can make the most out of your meetings with interactive and engaging tools.
4 – Lack of Trial and Error
When you are starting out and building your brand or business we recommend trialing different strategies to see what works for you. Learn from your successes and failures. At times, it might feel scary to change what you are doing or try something new but it will always lead to better results in the long run. The algorithm is constantly changing, so we need to make sure our strategies are changing with it. Don't be afraid to try new things and test out what works best for your business.
Separating yourself from the pack and marketing your skills as an L&D expert is hard. Nobody seems to know what you do, but it's all become clear when you turn up. It's not like selling insurance or creating a new piece of software. Your audience is human beings and getting them to understand that you have a secret superpower — the ability to facilitate learning — is so important. You magically transform learners into people that inspire and connect with others.
Avoid these mistakes and make the strongest case for why hiring you is in their best interest. Do you need help on how to better market yourself and your services?
Join us on 28th June 2022 4pm CET for our next webinar, hosted by Ekaterina. She is one of our marketing experts. She works with Consultants, Coaches and Trainers offering people-centric services to multinationals who are struggling with all the things they need to do in their marketing to attract more customers.
This Webinar will be all about "Linkedin Algorithm and Beyond for L&D experts".
Ekaterina will be discussing:
1️⃣ Factors that influence the performance of your content on LinkedIn
2️⃣ Behaviour that LinkedIn encourages in its users and what gets punished
3️⃣ Content and online marketing strategies that L&D experts should adopt for better results