Amplify Empathy with Virtual Reality
Contact me
With VR, you can have a life-changing experience. It's possible that the roles we play in virtual reality and the experiences we have there can impact our behavior in the real world.
Because of this impactful effect, Vivian Acquah partnered with Anita Abaisa for the Amplify Empathy training, a virtual reality training program designed to deactivate unconscious biases in the workplace and activate inclusive (self-)leadership.
Since unconscious bias is not a conscious choice, other training approaches can be challenging to modify. For example, rather than telling employees about unconscious bias, letting them experience it for themselves is better. This empowers them to look at themselves in the mirror and change their behaviors.
A long-term strategy for reducing unconscious bias is cognitive-behavioral training. It's a big step for many organizations to address this issue internally and in terms of how they present themselves to their customers.
Not Sure Where To Start With DEI?
The Amplify Empathy workshop helps you to start working on empathy and improve the connection within your teams and organization. This will have an impact on your employee's wellbeing. So, invest in a healthy work environment and put your most valuable asset first with the Amplify Empathy workshop.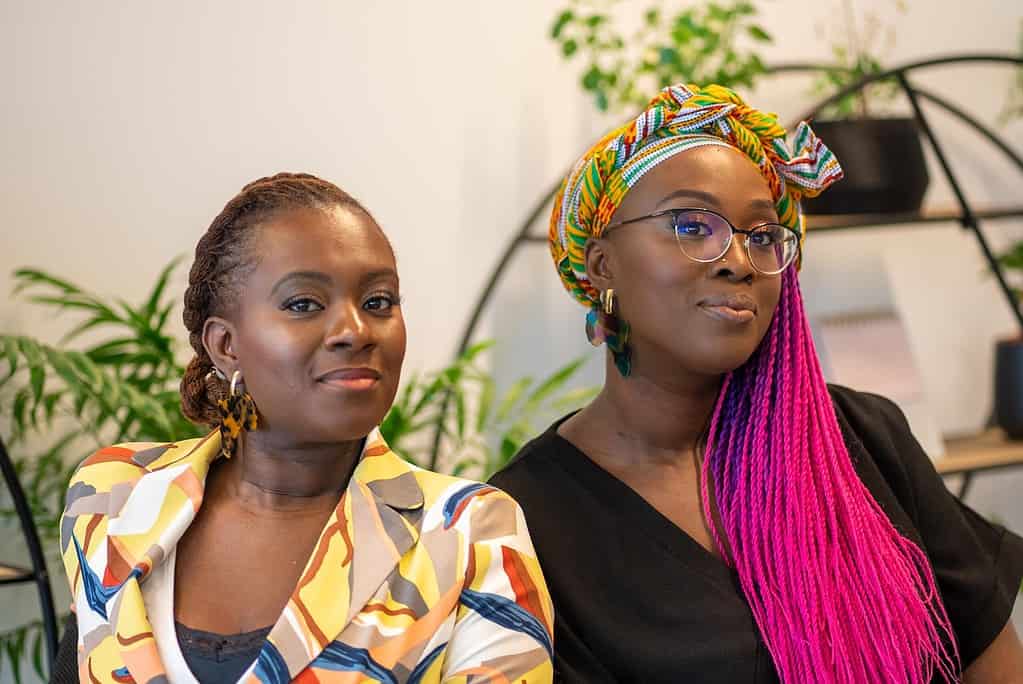 Anita Abaisa (left) and Vivian Acquah (right)
Amplify Empathy workshop ingredients
interactive online VR-training
3 hours interactive session presentation + Q&A 20 minutes (in total 3,5 hours)
micro-actions to create a more equitable environment.
an Amplify Empathy certificate
facilitators Vivian Acquah & Anita Abaisa
group size maximum 10 people (it is possible to scale to 100 people, divided over a full workday)
Overview
Duration:

4 Hours

Min. Participants:

8

Languages:

111, 112

Max. participants:

15
Categories
Coaching
Culture
Diversity, Inclusion & Belonging
Objectives
Building Strategy
Change Management
Collaboration
What to Expect
Impactful DEI Training with Virtual Reality
The Amplify Empathy training leverages the power of VR to help participants gain a deeper understanding of unconscious bias and empathy. Through interactive simulations, participants can experience firsthand the impact of their decisions on others and how their biases may influence their actions. This helps them confront their biases and adopt more inclusive behaviors in real-life situations. For example, in one simulation, participants may be tasked with interviewing a job candidate and must navigate potential biases in their evaluation. By experiencing this scenario in VR, participants can recognize and address their biases and be better equipped to make equitable hiring decisions in the future. This immersive approach to learning has been shown to lead to long-term behavior change, making the Amplify Empathy training an effective tool for creating a more inclusive and empathetic workplace culture.
Location

Provider is based in Amsterdam-Zuid, Amsterdam, Netherlands.