How WeWent organizes its own team offsite in only 5 days – get a free team offsite template
You can call us experts when it comes to TEAMs. Human connection at the workplace is not only the reason for our existence, but it is also in our core. We consist of a remote team and we commit to getting together twice a year face to face.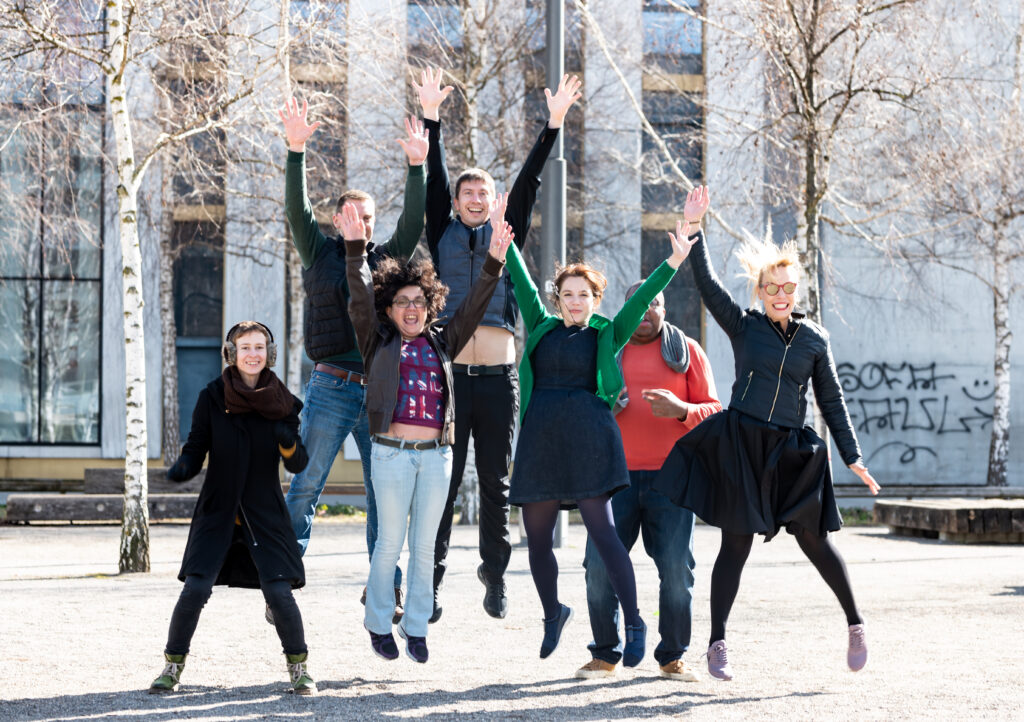 Just at the beginning of March, we got together with our team in Zurich. And how long do you think it took us to design and organize our "team retreat" as we call it?
Just 5 days! But how did we do it?
The ultimate aim of a team offsite is fully connecting and taking important decisions. It is a time blocked to be spent with the team members and important stakeholders to deeply engage, go through crucial work subjects, spend face to face time. Last week we published our experience about how work travel can give you wings and this week we will break down how team offsites can be organized in a most effective way.
The saying goes as "Cobbler's children have no shoes". It is most of the time true. However, we want to beat this belief. The change we want to bring into the corporate world starts with us.
As we live what we preach…
I hear you say, of course, it takes 5 days for you because this is your job?
First, a team leader needs to decide what is the expected outcome of the offsite. Then find out which dates would work for everyone, and lastly how many people would be participating. If you covered these basics, you have the same level of information as we have to start designing the (usually two days long) team offsite. But we figured this out. What is more important is how you distribute the agenda.
Here is the formula we use in the order of importance →
FUEL (EAT+RELAX) 40% + TEAM TIME 10% + SERIOUS STUFF 30% + FUN WITH PURPOSE 20%
FUEL: Eat and Relax
You have seen it, right. 40% of our time planning goes for the team fuel! Which is basically and mostly the time for sleeping and eating. It means extra boost given you have a good sleep in a comfortable bed and have healthy and delicious food in the belly. Don't forget to spare time for coffee and tea with snacks. The positive energy created with the creative space and hotel topped up with good food will let the people collaborate even better. Energized, satisfied and fresh minds will help you avoid distractions during the serious conversations.
On our first day, we used the high tech meeting space from Buro Zuri. On the second day, we chose to book another creative space from Workspace2go, which is a partner marketplace where you can book meeting rooms per your preferences.
Our team dinner took place at the beautiful restaurant Neni at 25 Hours Hotel (our very provider for team events). What is even more great about this restaurant is that not only very tasty food but their sharing concept and tables designed for optimum interaction.
Do not forget location matters! Fueling mind, belly and eyes are key for an offsite.
TEAM TIME: From individual needs to the team needs
The assumption is that a global or remote team comes together only once or a couple of times in a year. Beyond bonding, there is a crucial element of getting to know each other and understanding the needs of each other. Every individual is a creative, uniquely talented and complex creature with specific needs. And it is not as straightforward as one might think to "get to know" each other.
There are hundreds of various methodologies out there to analyze personalities and determine the dynamics of each personality that brings into the team. You can read from our previous article what team diagnostic is and how it can help. There is always a way to unlock the potential of a team when the right questions asked. (link to the team diagnostics article).
In our team offsites, we always dedicate time slots for the team. We allow a "Team Check-in" about how everyone feels generally, where they stand in life. We take time to introduce any new team members along with the results of the analysis of their personality (if they accept to share it). And finally, we look at our team analysis together and usually laugh and be amazed by the similarities and differences. It contributes to the fruitful conversation as well if you match your character analysis to the Star Wars characters! If you are interested in knowing more check out the MBTI methodology that we use.
Furthermore, we also discuss the engagement level looking at our recent team surveys and bring out topics that are worth discussing face to face.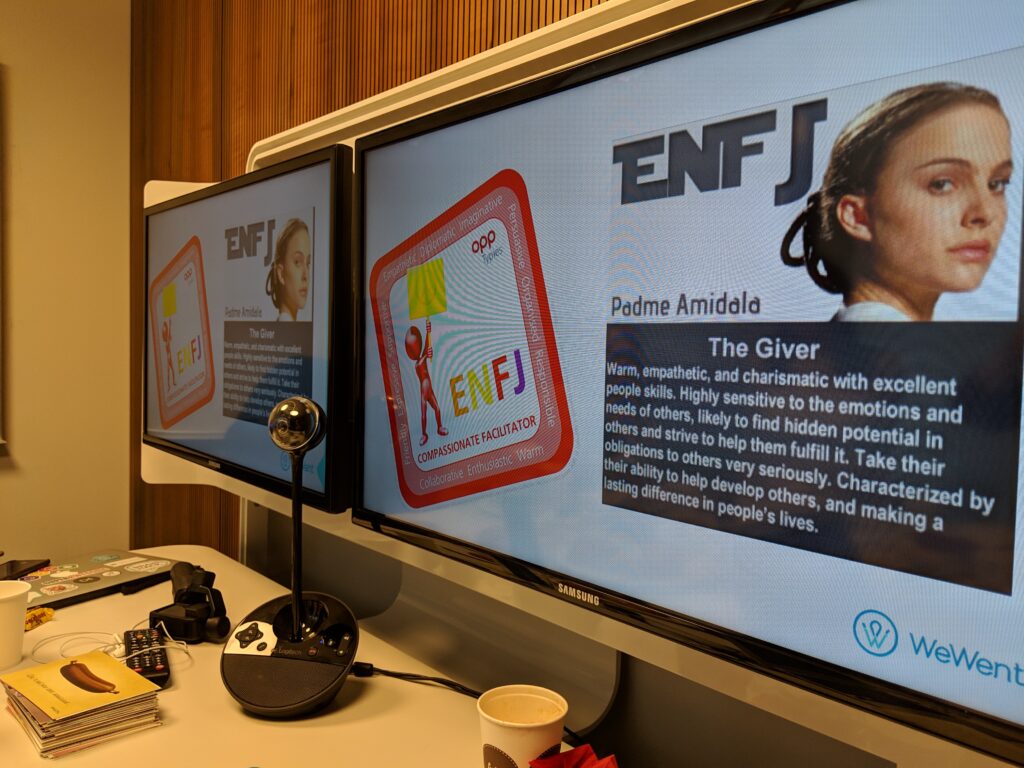 SERIOUS STUFF: Team Alignment
The other big bucket of the offsite goes -naturally- to serious work. When face to face, it is worth going through the roadmap, team goals, status updates and announcements to have the team aligned and committed to the team agenda.
There is no magic to this part. You have 100% focus of the team in your hands and there are post-its and flipcharts to get the most out of the collective creativity. Q&A and immediate reactions to the subjects will make you better at reading the room or behind the lines.
FUN WITH PURPOSE: Icebreakers and beyond
In this special occasion of meeting the team, you also need to have time for some fun. Fun; in between the sessions, icebreakers to wake the audience up. Fun; before or after the "serious stuff" that you work on a specific objective. Such as, improving team communication or resolving a team hurdle. There are other team events and workshops that can help you nail down your team goals or apply design thinking while having fun like "Lego serious play". See one of our previous articles going deeper into why we think team building is important and necessary.
We know team offsites are a big part of the L&D budget. So the "fun" we are investing in should also need to be planned well. Here where our expertise relies on hundreds of certified experts of WeWent.
For our team retreat, we picked some of the gems of our portfolio that we know it would match our team profile. It is a common trap to think anything that looks fun can be great for any team out there. Hmm Wrong!
Each team needs are different from its own purpose of existence. Team event that would fit a software developer team might not go well with a sales team.
We designed our fun, by just going into our platform as any user does and by using the filter! After the decision process and writing directly to the providers we agreed and booked the team activities only within 56 hours. Here are the results:
Powerpoint Karaoke:
We decided we want to focus on communication and challenge our public speaking skills. Therefore we booked the famous PowerPoint Karaoke. PK also called PowerPoint roulette or battle-decks is an improvisation game where a person presents a slideshow to an audience without knowing the contents of the slides. Both the topic of the presentation and images flowing on the screen are fun and random.
Lots of laughter guaranteed!
Team Rabble:
Then we wanted to add some movement to the next day and use the gaming factors on our team. The aim was seeing how each one of us can react creatively and can become competitive. We were in between choosing the Outdoor Escape Room and Team Rabble. We chose the team rabble due to the conveniences. Rabble is a gamified fitness and immersive team games.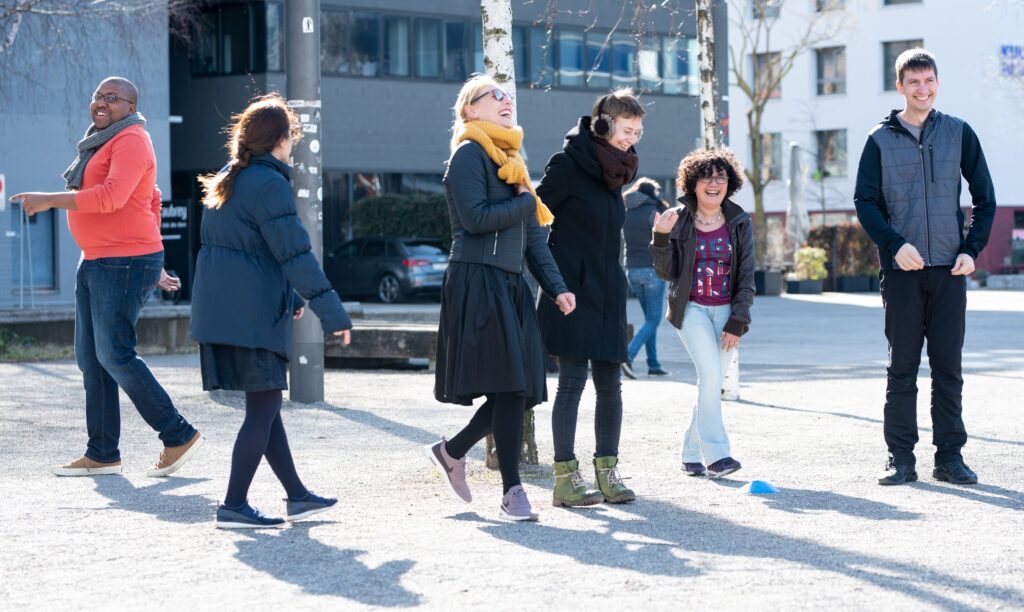 As the games are purely team-based as well as being enjoyable, they are highly tactical so promote strategic thinking, teamwork and communication. We feel this exercise brought us much closer than we thought it would. It also increased our trust levels.
Team Photoshoot:
As we get together only once in a while, why not have our pictures taken capturing the precious moments. Our provider Baptiste served us with his drone and captured some amazing scenes of the team while we were too much taken away with the joy.
Side Tip: Use the images on your blogs (like we do), on your team page on the intranet or wherever is visible to your team. These memories will remind your learnings from the offsite and bring back some smiles.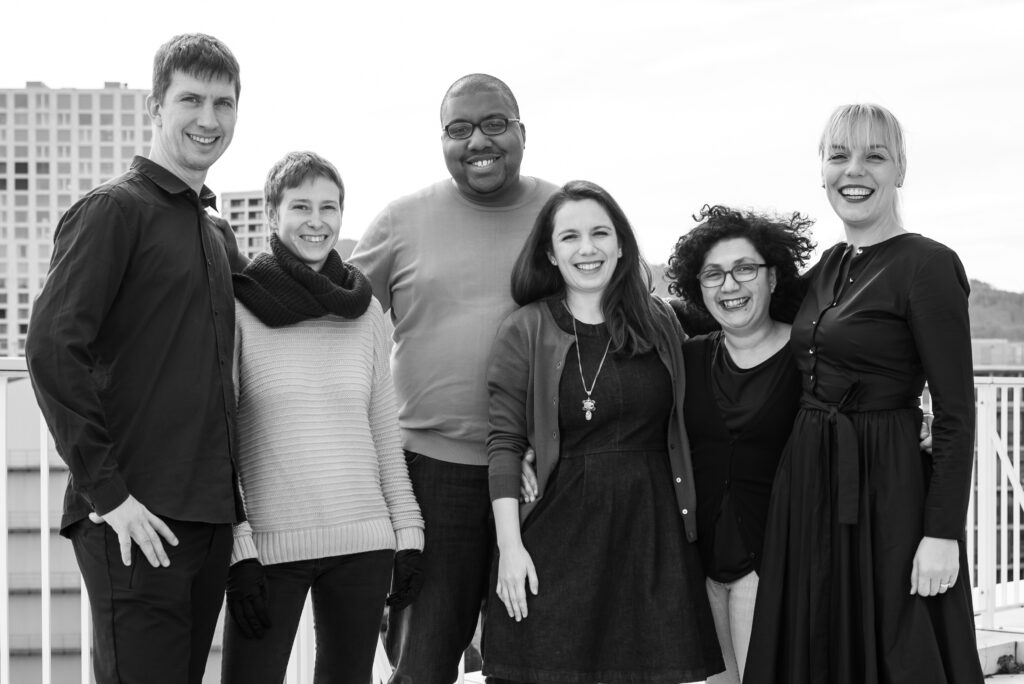 Additional Fun:
Massage hours: We wanted a little bit more than usual team offsite. Therefore, one of WeWent partners joined us for 3 hours while we had chair massage in turns during the serious stuff hours. Think balance! Is a professional massage company for corporate wellness and events.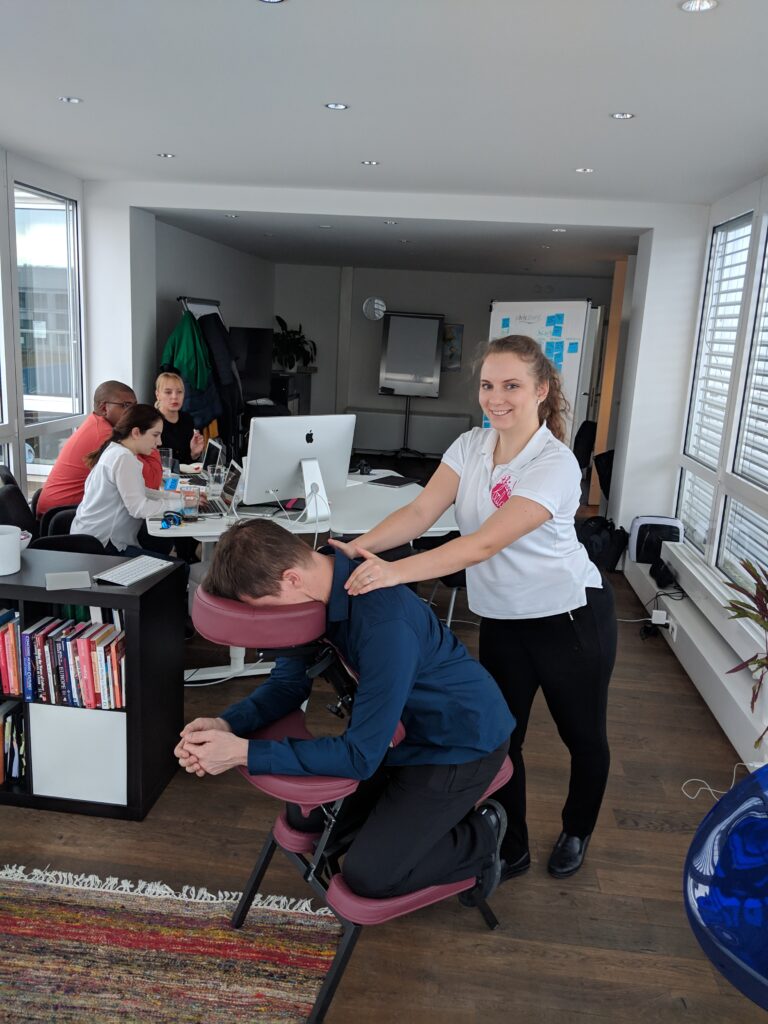 Little gifts:
As a thank you for their time our team members received small gifts. Some best ideas for team gifts are books, fancy notebooks and other useful stationary. Of course, if you want to share more love, why not gift some digital gadgets that can increase team productivity.
To sum up
We had an amazing team retreat and our passion is proved to be real for ourselves and whichever company's heart we can touch. We are as strong as our provider community is. Check out our webpage www.wewent.com to see what would inspire your team most.
As a bonus from us, you can download the sample team offsite template here for preparing your offsite agenda.
Love from WeWent team!