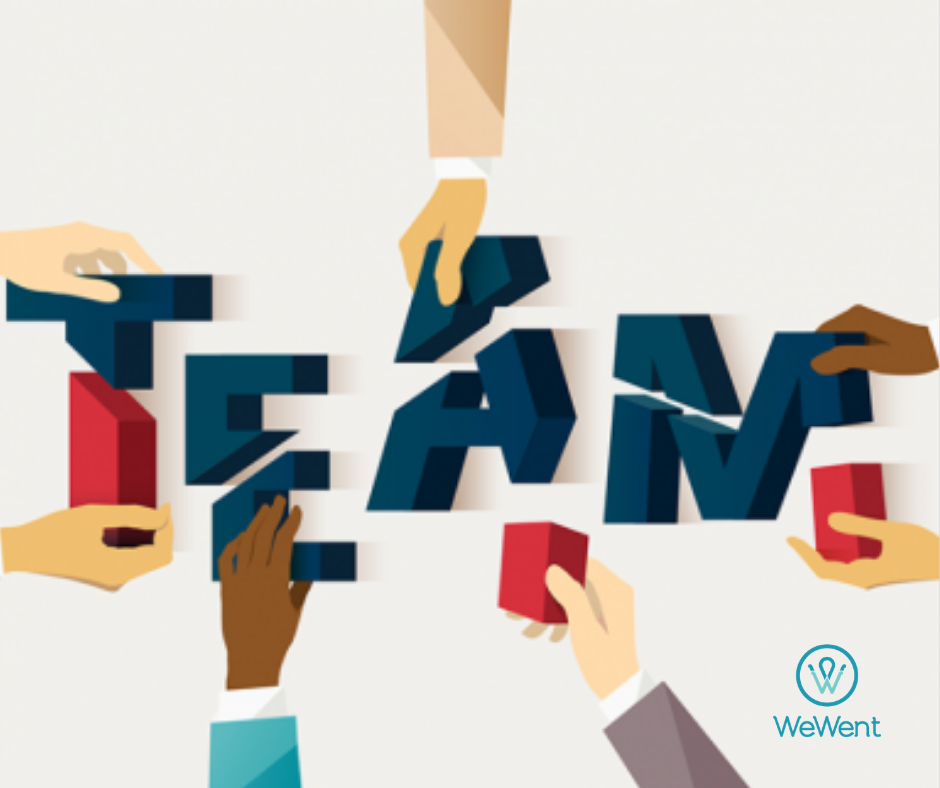 It's well known by now that in the core of a good business is its team. It's incredibly important to keep the teams purposeful and the individuals motivated, to create an impactful team with a meaning.
Self-motivation comes from searching for the meaning of life. Each person seeks for their own purpose, wanting to create an impact. Businesses work the same way. A highly efficient and impactful team comes from individuals knowing they have a meaning and a purpose in the group. But how do you create a meaningful and impactful team?
Looking at The Bigger Picture
Firstly, you need to establish a clear motivator. What is your team working towards? Is there a common cause you're all trying to achieve? Each individual member has their own personal journey to find meaning in what they do. So it's important to have a company culture that encourages transparency. Sharing short and long term plans within your team is a great starting point. It ensures team members feel empowered, and they are being listened to. As each member starts to feel integrated personally, it's fairly easy to keep everyone engaged and working towards a common goal.
Communication is Key
A few months ago, we wrote about the 6 things you can learn from a team diagnostics. In the article, we spoke about Google's research that was conducted with 180 teams and hundreds of team members. The research concluded that:
"The researchers thought team composition would be most important. But it turned out that how a team interacts is far more important than who is on the team. Hence developing and leveraging the skills of the team should be one of the main building blocks of creating the right environment. This means understanding each team member and whether they feel supported on the areas that they need to grow."
We're bringing this quote back again since we do believe that to be impactful as a team, the individual members of the team have to have an impact on their own lives. This is why communication is the vital point for creating impact within the team. Similar to molecules getting together to form something bigger and stronger, teams work the same way.
Who Does What?
As each team has a meaning within a company, every individual member has a purpose within that team. Think for example bands. It may seem obvious that all the members have a distinct role – there's the singer, the guitarist, the bassist, and so on. It's also very common that the lead singer is the most popular member of the band. However, would the singer have the same impact without the instruments? And vice-versa. Would the song be the same without any vocals? Bringing that example to the workplace, we can conclude that it's very important that every member has a purpose. That's how you start building a meaningful team. It's also important that every member is happy and aware of how their work contributes to the common goal. Otherwise, members might lose motivation and eventually, the team will suffer.
How You Helped
Teams must be acknowledged about their results frequently. While it's good to have a connected and impactful team, the members need to know how they personally helped to create an impact. One way to approach this is by creating a system that each member of the team is comfortable with. If you're a customer-focused business then you should regularly share good customer feedback. The team will be able to see how they might have helped a particular person, and that will give them meaning. Or perhaps organizing team building event to give back to your society. From these events, each member will be able to see how they can change lives.
Empowering Team Members
There's no doubt that empowering each team member will make them feel like they have a meaning within the team. They will feel more motivated to create a bigger impact on their team. Each company should make it their priority to make sure everyone is being looked after. Investing in training, development and other opportunities should be top of the list. Companies should also give chances for teams to go beyond their everyday duties, and set bigger and higher targets for everyone to reach.
Getting The Reward
There's no better motivator than getting rewarded for your achievements. Recognition and celebration can go a long way in the workplace. It helps teams to stay motivated and understand that they are valued within the company. Teams that are recognized continue to contribute to the company. It can also help other teams and individuals to excel and create a meaningful impact on themselves.
So… Where Do You Start?
There's more than one aspect of creating an impact and meaning for teams. An impactful team is a result of many different elements. From the interaction between individuals to how the team is positioned within the organization all make a difference.
Everything starts with a plan. Firstly, diagnostics. Your business should find out how the current situation is within your teams. How is the communication between the teams? Is everybody free to voice their opinion? How are the dynamics within your team? Have a look here on what you can learn from a diagnostic.
After that, you'll need to find the steps to get your team impactful and meaningful. Workshops, one-on-one coaching, well-being or empowering individuals with different activities are all good options. Those kinds of sessions might consist of assessing the energy level of the team, the purpose and the value, assessing each individual to find the best way to work together and empowering them to voice up their thoughts.
The final step is to create a rewarding environment, and help the team enjoy their experience. A range of activities can include outdoor exercises, night events, kitchen battles, treasure hunts, VR team building events or a gin tasting event. You can find out more about how you can enhance your team by checking our blog and website. And if you'd like to learn more, we would be happy to schedule a 1-hour consultation call to discuss further how you can create an impactful team!