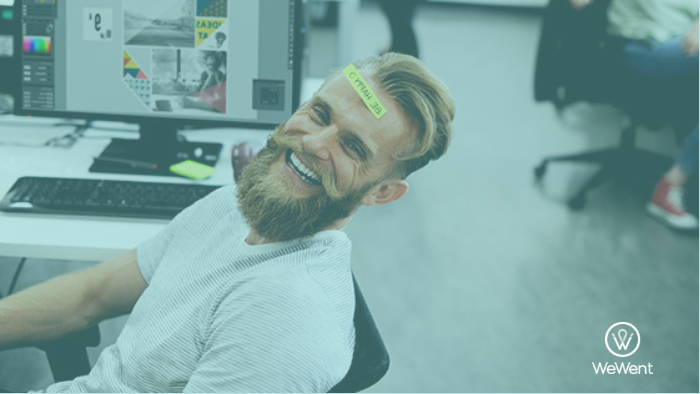 Hygge has been taking the world by storm in the past few years. The Danish concept that's built on creating an atmosphere where we feel comfortable enough to let our guard down and find joy and cosiness in everyday moments, complete with warm pastel coloured covers and gingerbread scented candles on a cold wintery night, it's easy to see why.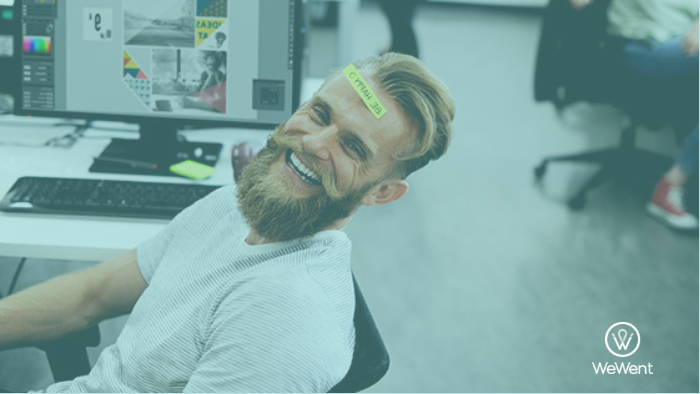 It's almost effortless to create the perfect Hygge atmosphere at home. Take a couple of your favourite candles, a warm homemade dinner paired with a glass of wine and Netflix — done! However, come Monday morning and suddenly it's much more complicated to keep that Hygge mindset of bubble baths and snug blankets during your commute to work. Usually, by the time you've sat down and had your first warm drink of the day, it will probably be a sweet, distant memory in your mind.
However, contrary to popular belief, the workplace doesn't have to be free of the comforting energy of Hygge. The Danes have adapted the Hygge lifestyle in every corner of their working lives. From their contemporary office spaces to casual style and flexible working hours, there is much to learn from the second happiest nation in the world. However, lucky for us there are a few tips and tricks we can adopt now to start feeling more Hygge in the workplace.
1. Start With The Preparation
Starting the working day right will be the key to not only a very Hygge day but a very productive day. Start the evening before and put together a lunch that will make you happy. Don't forget to pack some of your favourite snacks as well to have around you throughout the day. During your morning commute put together a playlist for the day of the songs you currently love, to listen to while powering through those morning emails. Another idea would be to put together a short list of what makes you happy at work and keep it in front of you. It will work wonders.
2. Your Surroundings Matter
Think about what makes you feel happy. Is it being surrounded by multiple plants or your favourite mug from home? Perhaps it's something simpler like as a good pen or a particular photo or painting that you enjoy. Take it with you from home and decorate your desk the exact way you like it. Maybe even bring a comfortable jumper with you and keep it around whenever you want to feel warm and cosy. Flex your creative muscle and make your desk your own.
3. Take Full Advantage Of Your Breaks
Lunch break doesn't have to mean devouring a quick sandwich with one hand while answering emails with the other. Taking breaks is vital, not only to contribute to the Hygge feeling but also for your general health and productivity. Step away from your desk. Go for a walk, treat yourself to your favorite coffee shop, listen to a podcast, or just enjoy some fresh air. And why not have your 1 to 1 meeting outside or even considering taking the full team out.
4. Try Moving Around
Don't feel like you should be tied to your desk. Try getting creative with your entire office space. Move around, try working in that cosy armchair you've been eyeing, or perhaps on a beautiful day, you can grab that report with you and sit in the sun while enjoying your mid-morning drink.
Or try a gamified fitness or teambuilding activity with your team.
5. Relationships Will Matter
Being surrounded by people you love is also a big part of Hygge, so make an effort to bond with your co-workers. Start by offering to make someone a cup of tea, or arrange a coffee break in a nearby cafe. Having a good set of people around you will make you feel more comfortable and familiar. Remember, Hygge is not just about the material.
As indicated by the author of the blog "The Danish Way"
Seeing the family as a team fosters a deep sense of belonging.
The same spirit one can take into the office as well.