Hybrid Work & Employee Experience Expert
Co-creative change catalyst - helping individuals, organizations and eco-systems evolve with technology & new organizational approaches.
Expertise:
Hybrid Workplace
Organizational Development
Leadership
Contact me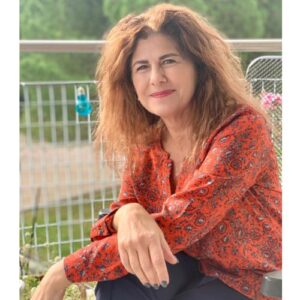 Experienced Leadership Coach, Workshop facilitator, D&I
Your Business Coach/ Mentor/Facilitator and Trainer After a solid 32 years corporate life, I followed my passion of coaching, facilitating workshops and training Professioals&Leaders, empowering…
Expertise:
Leadership
Business Coach
Facilitator
Contact me
Systemic Leadership and Team Coach
As an ICF-certified coach, I specialize in aiding ambitious leaders and their teams of SMEs to push forward and succeed in today's VUCA world. In my…
Expertise:
Leadership
Reinvention
Team
Contact me
Happiness at Work Expert, TEDx Speaker, Workshop Leader
As a Happiness at Work Expert, I support teams to create a positive work environment which translates to better productivity and performance. ➡️ MAIN EXPERTISE…
Expertise:
Happiness at Work
Positive Leadership
Positive Psychology
Contact me
Experienced Facilitator, Agile Coach
Passionate about bringing people together to share ideas, uncover insights, and create a future we desire. I enjoy delivering, designing, and finding purposeful team &…
Expertise:
Agile
Leadership
People Management
Contact me
Multilingual Coach/Consultant/Facilitator/Marathon-runner
I am Andreas, a mentally agile, curious & values-driven HR/L&D/People Leader, marathon-runner & consultant with experience in operating at strategic & operational level in a…
Expertise:
Leadership
Intercultural Communication
Consulting
Contact me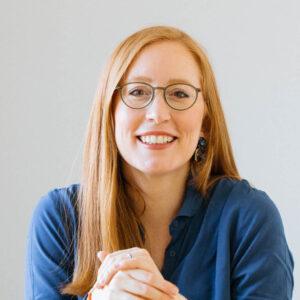 Setting teams and first-time leaders up for success!
As a consultant for team and organisational development and founder of The Globe Team, Katrin Grunwald accompanies clients in team development activities, coaching of first-time leaders and…
Expertise:
Team development
First-time leadership
International teams
Contact me
Connecting the dots through facilitation
Andreia is passionate about connecting the dots between Strategy and Leadership, she supports companies, teams and individuals on improving collaboration. Andreia brings more than 22…
Expertise:
Strategic Leadership
Culture
Contact me
Experience inclusion and team engagement and communication consultant and facilitator
I make connections so that change can happen. I help professionals and entrepreneurs lead with empathy and inclusion to create engagement and eliminate team drama.…
Expertise:
Inclusion
Crosscultural communication
Leadership
Contact me
Accelerator & startup coach, speaker, MC & Story-teller. I have essentially spent the last 10+ years supporting, advising, coaching, challenging and allowing innovators and entrepreneurs…
Contact me