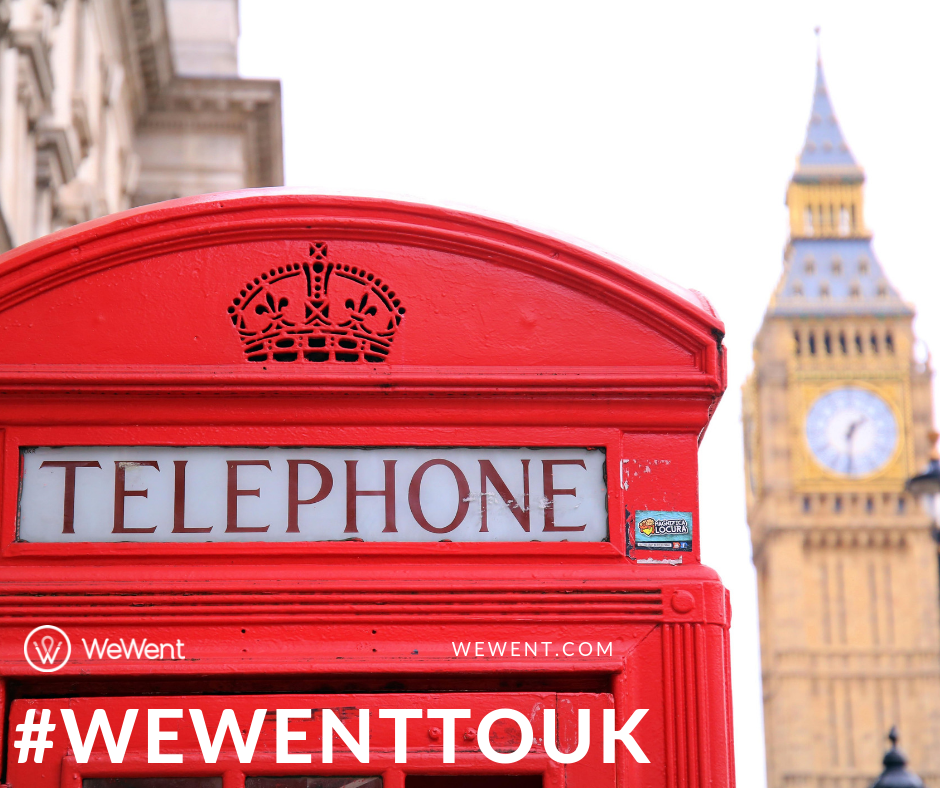 Thanks to all our providers and bookers, WeWent continues to grow and expand operations. We are happy to announce that WeWent arrives in the UK! Read on to find out more about our journey and how our commitment to more engaged workplaces continues
Entrepreneurial life is filled with challenges, ups and downs, and above all, hard work and dedication. Today our journey continues with the UK. Now, November, we have more than 15 events listed in 6 different categories and growing! So exciting to see this number of events in such a short time period!
The UK Enthusiasm
According to the Eventbrite UK 2018 Pulse Report, the new focus is now on community-building.
In fact, the main reasons for organising events were deemed to be
'community building' and 'education': it's about giving attendees
reasons to want to be part of your brand.
This speaks to new behavioural traits and the search (demand even), for brands that foster a sense of community. It's a clearly different perspective from the previous generation.
Moreover, the shift in thinking about why we hold events is refreshing. It reflects the way successful brands engage their customers. It's more about education and community as well as inspiration. Naturally, we are the firsts to advocate for "finding the why" to your event
And that's why the UK Market is so important. For the bookers and providers who share the same value and desire for more engaged workplaces.
Above all, creating experiences is creating memories, and happy memories together also help teams stay together.
Lastly, check out our recommendations:
Molecular Gastronomy Cooking Techniques: https://wewent.com/api/events/United-Kingdom/England/Molecular-Gastronomy-Cooking-Techniques/527
"Molecular Gastronomy blends physics and chemistry to transform the tastes and textures of food. The result? New and innovative dining experiences."
Have Your Spray! Street Art Workshop: https://wewent.com/api/events/United-Kingdom/United-Kingdom/Have-Your-Spray-Street-Art-Workshop/556
"Discover your inner street artist in this unique and exciting workshop where we teach the skills needed to create colourful works of (street) art!"
Be a part of the WeWent movement and try out our new providers. Make engaged workplaces your priority too. And always remember the happy team is a productive team.